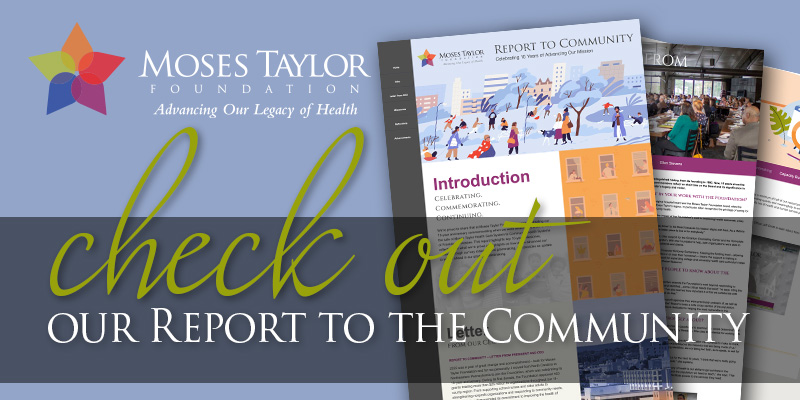 Dear Friends,
For the past 10 years, the Moses Taylor Foundation has been a trusted partner with organizations throughout region in identifying and addressing community health needs. Here, in a Report to the Community, Foundation leaders, board members and staff reflect on past and current accomplishments, and where future initiatives and grantmaking can continue to make a difference.
Report to the Community Features
Hear from President and CEO Danielle Breslin on her goals for the future.
Board members share what involvement means to them.
Celebrate key milestones in MTF's 10-year history.
Review achievements from the current strategic plan.
Learn what's ahead as the Foundation begins planning for its next strategic plan.
In partnership,

Danielle Breslin
President and CEO