Reflections from Christine Marcos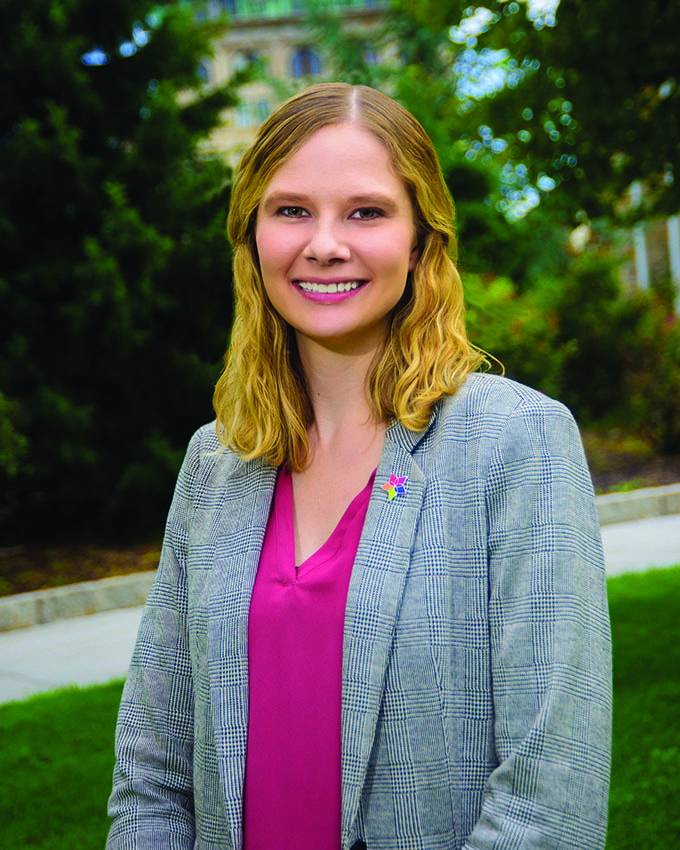 Christine Marcos
Senior Program Officer
What is your current role?
I started working at the Foundation in 2018. As the Senior Program Officer for our strategic initiatives, I oversee the design and implementation of our work to reduce older adult isolation and expand school-based health.
What are you most proud of in your work with the Foundation?
For our school nurse initiative, our work really grew far beyond what we initially expected. We identified deeper systemic issues and I'm really proud that our leadership never shied away from pursuing those and going where the work needed us to go. I'm also really proud that our older adult work has brought together the community in a true collaborative effort to reduce older adult isolation. We're working with the United Way of Lackawanna and Wayne Counties to lead that work. There also are about 30 additional organizations from healthcare, to government, to social services, who are all working together on a project that's entering the pilot stage and getting some really exciting results.
What, in particular, do you want people to know about the Foundation?
We really want to be a good partner in our work. We're truly invested in the success of the nonprofits in the region because that's how we accomplish our mission. So, we are always open to feedback and other input about how we can best do our work.
Going forward, what do you feel strongly about?

The Foundation is really at an exciting transition point from being a startup foundation to a more mature organization. As we move forward, it will be important that we continue to hold true to our central core values. Even though our work will continue to shift and grow and change, we'll still remain committed to those values like integrity, compassion, respect, and transparency.
Watch Christine Marcos' Reflection Video